Last Week
I started a weekly personal editorial about my experience as a parent of
small children living in LA. Here are a few of my single frame stories.
Crazy Day
Deadlines have my desk looking like...
Brush pen and ink on paper. 2018
Queen of the Jungle
When your backyard is overrun with weeds but your dog doesn't mind.
Watercolor and cut paper. 2018
The Return Pile
Every single package in my returns pile has been returned.
I am ridiculously happy about this as it NEVER EVER happens!
Brush pen, photograph, photoshop. 2018
Summer Styles
'Tis the season for SPF 1000. A few of my most memorable sunburns.
Crayola Super Tips on Muji Paper, 2018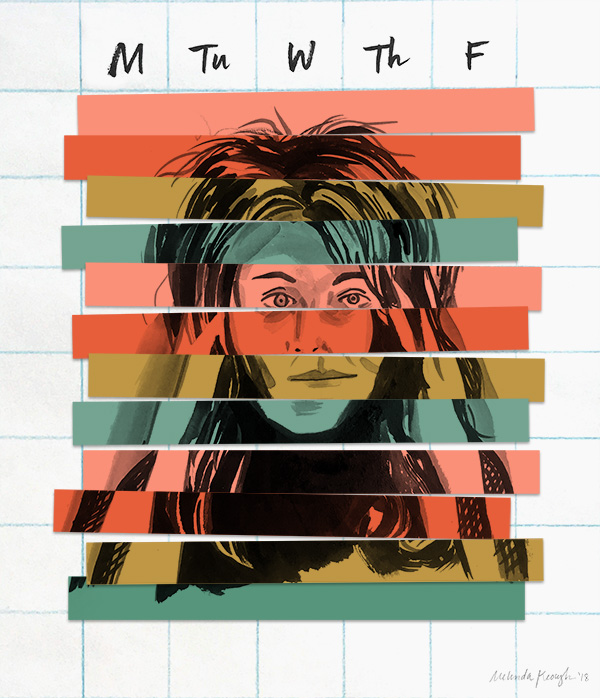 Summer Planning
I pieced together a summer's worth of activities
for my two little humans. It's always a mind bending
puzzle but somehow it all comes together.
Brush pen, collage 2018