Visual Essays

I started a weekly personal editorial about my experience as a parent of small children living in Los Angeles.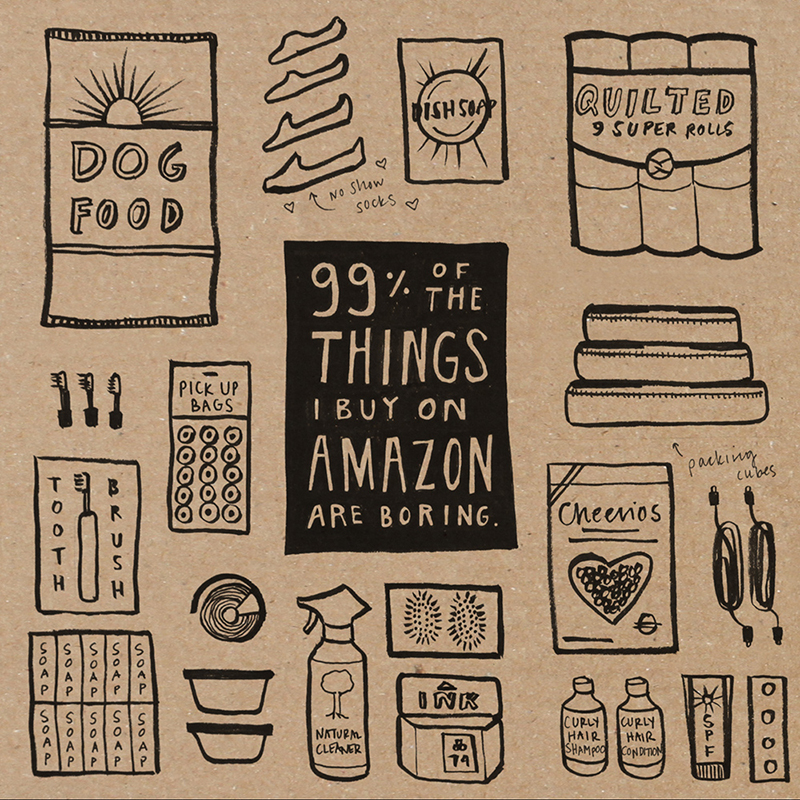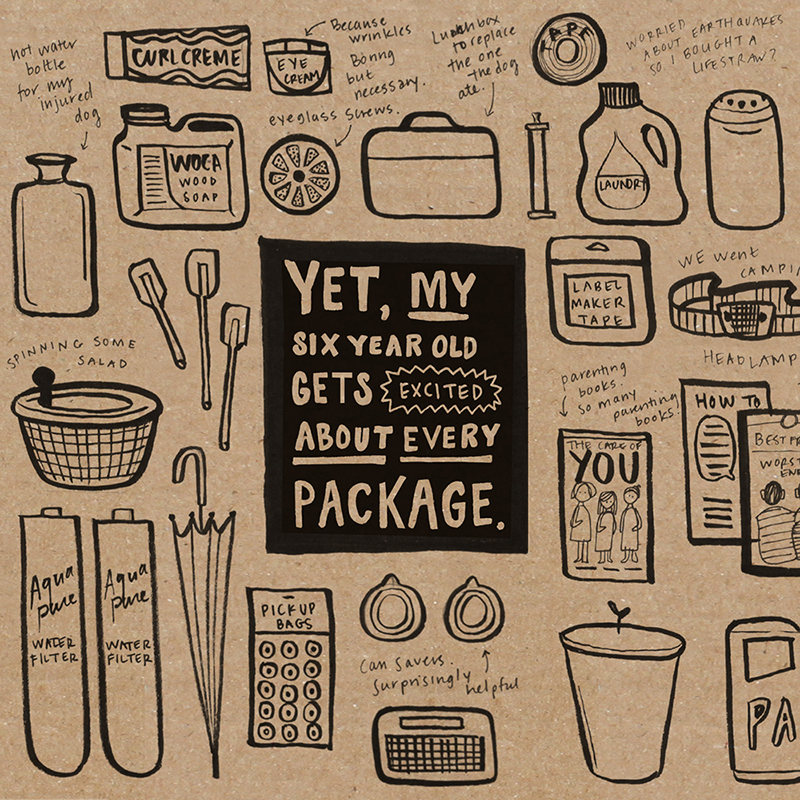 Amazon Packages
Here's to optimistic six year olds.
Ink on cardboard. 2018.



Girl Scout Cookie Season
My LOVE/HATE relationship with Girl Scout Cookies in 9 parts.
Cut paper and ink. 2018.