LA Stories
I moved to LA just over 9 years ago with plans to stay for 2. Who knew the people would be as lovely as the weather. To celebrate my nearly 10 years in LA I'm drawing some of my LA stories. The entire project will be a series of 52 images. Here are some of my favorites.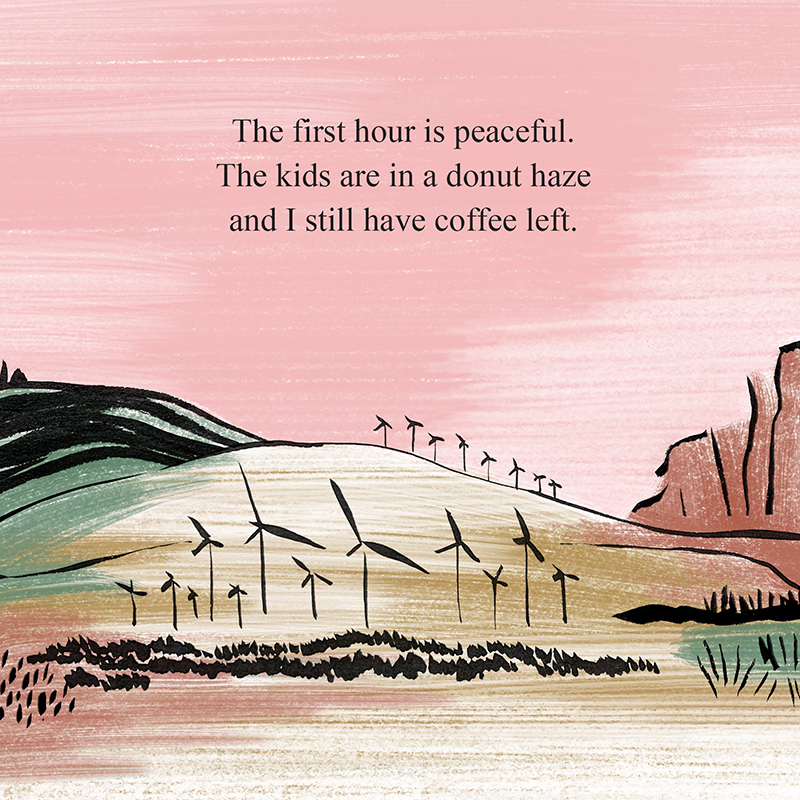 Road Trip
Ski season is my favorite season.
Ink and digital media 2020.
View the image in it's original format.
Lunch Thief!
Turns out when you hang your backpack in an outdoor hallway the lunch bandits take note.
Squirrels have been the talk of the second grade, and the lunchbags have moved indoors!